Investment in ADX Energy is investment in a sustainable future.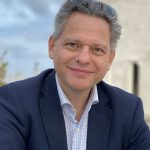 ADX has identified a number of opportunities within our European asset base to add value through decarbonising technologies and complimentary renewable energy opportunities.
Forward thinking energy production companies have the skills and the assets to make positive contribution to the planet as well as generate profit for investors. There is inherent value in well maintained oil and gas infrastructure and well positioned reservoirs for decarbonisation technologies in high value markets such as onshore Europe.
ADX Energy is pursuing decarbonisation investment opportunities in our existing and targeted assets. These investments are expected to enhance the value of our assets as well as meet community and government expectations in the jurisdictions in which we work.